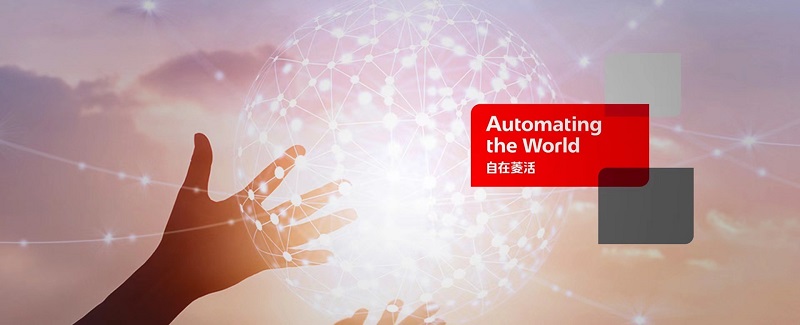 From November 8, 2022, Mitsubishi Electric Corporation formulated "Automating the World" as the slogan of the global FA cause.
In recent years, Mitsubishi Electric has been looking for ways to change. "Automating the World" is formulated based on the choice of global customers and employees of Mitsubishi Electric Corporation.
In China, "Automating the World" will be used in combination with the Chinese character "Zilinghuo". "ZizaiLinghuo" contains Mitsubishi Electric's brand concepts of "comfort", "flexibility", "automation", etc.
With the rapid development of economy and society, the problem of population aging is becoming more and more serious, and social resources are rapidly consumed. Therefore, the voice of digital transformation and sustainable development is growing.
In this context, Mitsubishi Electric made the commitment of "Changes for the Better", committed to creating a comfortable, vibrant and sustainable society through unremitting technological innovation and endless creativity.
No matter how the situation changes, Mitsubishi Electric is always a like-minded partner of customers. On the basis of more than 100 years of manufacturing experience, we will continue to apply cutting-edge technologies such as automation, informatization and digitalization to create more value for customers and bring great changes to all walks of life.
"Automating the World", under the guidance of this concept, we will integrate knowledge with practice, create and innovate, and make contributions to the realization of a richer society.