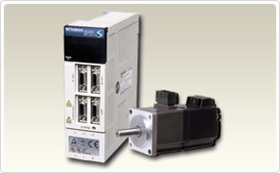 BASIC INFO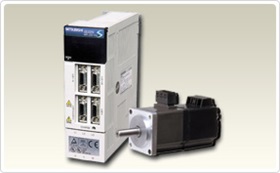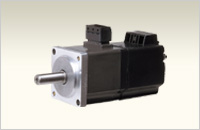 Mitsubishi Servo System - advanced and flexible.
Mitsubishi servo has a variety kind of motors (Rotary, linear and direct drive motors) in order to achieve the best machine performance.
Not just the fastest, but the safest and most eco-friendly.
MELSERVO introduces the latest servo amplifiers to the market based on the concept of Human (User friendly and Safety function), Machine (High performance) and Environment (Energy saving).
MR-J2S Servo Amplifier/ Servo motor
Item
Model
Rated output
Main circuit power supply
CHINA LIST Price
MR-J2S-A
MR-J2S-10A
0.1Kw
3-Phase or 1-Phase 200V AC to 240V AC
¥5,120.00
MR-J2S-20A
0.2Kw
3-Phase or 1-Phase 200V AC to 240V AC
¥5,520.00
MR-J2S-40A
0.4Kw
3-Phase or 1-Phase 200V AC to 240V AC
¥5,760.00
MR-J2S-60A
0.6Kw
3-Phase or 1-Phase 200V AC to 240V AC
¥5,950.00
MR-J2S-70A
0.75Kw
3-Phase or 1-Phase 200V AC to 240V AC
¥7,720.00
MR-J2S-100A
1 Kw
3-Phase 200V AC to 240V AC
¥7,910.00
MR-J2S-200A
2 Kw
3-Phase 200V AC to 240V AC
¥13,200.00
MR-J2S-350A
3.5 Kw
3-Phase 200V AC to 240V AC
¥14,080.00
MR-J2S-500A
5 Kw
3-Phase 200V AC to 240V AC
¥18,660.00
MR-J2S-700A
7 Kw
3-Phase 200V AC to 240V AC
¥22,320.00
MR-J2S-11KA
11KW
3-Phase 200V AC to 240V AC
¥44,760.00
MR-J2S-15KA
15KW
3-Phase 200V AC to 240V AC
¥47,770.00
MR-J2S-22KA
22KW
3-Phase 200V AC to 240V AC
¥51,230.00
MR-J2S-30KA
30KW
3-Phase 200V AC to 240V AC
¥114,460.00
MR-J2S-37KA
37KW
3-Phase 200V AC to 240V AC
¥136,470.00
MR-J2S-B
MR-J2S-10B
0.1Kw
3-Phase or 1-Phase 200V AC to 240V AC
¥5,120.00
MR-J2S-20B
0.2Kw
3-Phase or 1-Phase 200V AC to 240V AC
¥5,520.00
MR-J2S-40B
0.4Kw
3-Phase or 1-Phase 200V AC to 240V AC
¥5,760.00
MR-J2S-60B
0.6Kw
3-Phase or 1-Phase 200V AC to 240V AC
¥5,950.00
MR-J2S-70B
0.75Kw
3-Phase or 1-Phase 200V AC to 240V AC
¥7,720.00
MR-J2S-100B
1 Kw
3-Phase 200V AC to 240V AC
¥7,910.00
MR-J2S-200B
2 Kw
3-Phase 200V AC to 240V AC
¥13,200.00
MR-J2S-350B
3.5 Kw
3-Phase 200V AC to 240V AC
¥14,080.00
MR-J2S-500B
5 Kw
3-Phase 200V AC to 240V AC
¥18,660.00
MR-J2S-700B
7 Kw
3-Phase 200V AC to 240V AC
¥22,320.00
MR-J2S-11KB
11KW
3-Phase 200V AC to 240V AC
¥44,760.00
MR-J2S-15KB
15KW
3-Phase 200V AC to 240V AC
¥47,770.00
MR-J2S-22KB
22KW
3-Phase 200V AC to 240V AC
¥51,230.00
MR-J2S-30KB
30KW
3-Phase 200V AC to 240V AC
¥114,460.00
MR-J2S-37KB
37KW
3-Phase 200V AC to 240V AC
¥136,470.00
Item
Model
Rated output
Rated speed
HC-MFS series
HC-MFS053
50 W
3000 r/min
¥3,420.00
HC-MFS13
100 W
3000 r/min
¥3,580.00
HC-MFS23
200 W
3000 r/min
¥4,430.00
HC-MFS43
400 W
3000 r/min
¥5,270.00
HC-MFS73
750 W
3000 r/min
¥5,410.00
HC-MFS series with brake
HC-MFS053B
50 W
3000 r/min
¥6,220.00
HC-MFS13B
100 W
3000 r/min
¥6,390.00
HC-MFS23B
200 W
3000 r/min
¥7,820.00
HC-MFS43B
400 W
3000 r/min
¥8,890.00
HC-MFS73B
750 W
3000 r/min
¥10,160.00
HF-KFS series
HC-KFS053
50 W
3000 r/min
¥3,420.00
KC-KFS13
100 W
3000 r/min
¥3,580.00
KC-KFS23
200 W
3000 r/min
¥4,430.00
KC-KFS43
400 W
3000 r/min
¥5,270.00
KC-KFS73
750 W
3000 r/min
¥5,410.00
HF-KFS series with brake
HC-KFS053B
50 W
3000 r/min
¥6,220.00
KC-KFS13B
100 W
3000 r/min
¥6,390.00
KC-KFS23B
200 W
3000 r/min
¥7,820.00
KC-KFS43B
400 W
3000 r/min
¥8,890.00
KC-KFS73B
750 W
3000 r/min
¥10,160.00
HC-SFS series 2000 r/min
HC-SFS52
0.5 KW
2000 r/min
¥5,990.00
HC-SFS102
1.0 KW
2000 r/min
¥7,260.00
HC-SFS152
1.5 KW
2000 r/min
¥8,970.00
HC-SFS202
2.0 KW
2000 r/min
¥10,250.00
HC-SFS352
3.5 KW
2000 r/min
¥12,810.00
HC-SFS502
5.0 KW
2000 r/min
¥20,090.00
HC-SFS702
7.0 KW
2000 r/min
¥22,870.00
HC-SFS series 2000 r/min with brake
HC-SFS52B
0.5 KW
2000 r/min with brake
¥10,040.00
HC-SFS102B
1.0 KW
2000 r/min with brake
¥11,470.00
HC-SFS152B
1.5 KW
2000 r/min with brake
¥13,380.00
HC-SFS202B
2.0 KW
2000 r/min with brake
¥15,290.00
HC-SFS352B
3.5 KW
2000 r/min with brake
¥17,970.00
HC-SFS502B
5.0 KW
2000 r/min with brake
¥39,690.00
HC-SFS702B
7.0 KW
2000 r/min with brake
¥44,260.00
HC-SFS series 1000 r/min
HC-SFS81
0.85 KW
1000 r/min
On request
HC-SFS121
1.2KW
1000 r/min
On request
HC-SFS201
2.0 KW
1000 r/min
On request
HC-SFS301
3.0 KW
1000 r/min
On request
HC-SFS series 1000 r/min with brake
HC-SFS81B
0.85 KW
1000 r/min with brake
On request
HC-SFS121B
1.2KW
1000 r/min with brake
On request
HC-SFS201B
2.0 KW
1000 r/min with brake
On request
HC-SFS301B
3.0 KW
1000 r/min with brake
On request