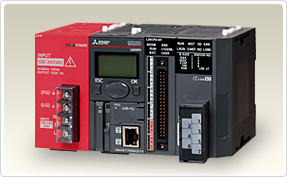 BASIC INFO

L Series Features
【Convenience that fits in the palm of your hand 】
The L Series is a compact-class controller, part of the MELSEC products renowned for exceptional cost verses performance and strong reliability.
It provides the performance, functions, and capabilities required for today's demanding applications in a small package.
MELSEC-L Series greatly expands the range of functionality traditionally associated with compact programmable controllers and through user-centric design, pushes the limits of ease of use.
【Ideally configured to satisfy the applications requirements 】
MELSEC L Series has been designed with three key concepts in mind.
Reliability
Robust and trusted MELSEC product quality.
Ease-of-use
Enabling engineers and programmers to do their job as efficiently as possible to reduce costs.
Flexibility
L Series is a cost-efficient control system flexible to various applications, enabling an ideal system design.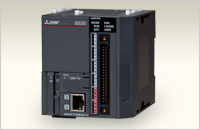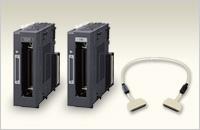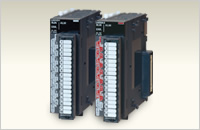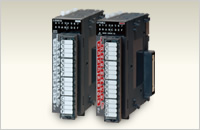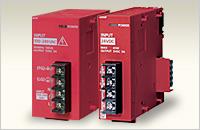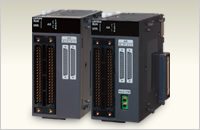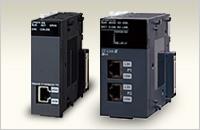 Mitsubishi Controller L-series List
LTC-08HR
L02CPU-CM
LD62D-CM
LMC-06F
LTC-12F
L02CPU-P
LD75D1-CM
LMC-08F
LTC-16F
L02SCPU-CM
LD75D2-CM
LMC-100F
LTC-16HR
L06CPU
LD75D4-CM
LMC-16F
LTC-16M
L06CPU-CM
LD75P1-CM
LMC-25F
LTC-25F
L06CPU-P
LD75P2
LMC-35F
LTC-25HR
L1MEM-2GBSD
LD75P2-CM
LMC-50F
LTC-25M
L1MEM-4GBSD
LD75P4
LMC-75F
LTC-35F
L26CPU-BT-CM
LD75P4-CM
LMC-RP255
LTC-50F
L26CPU-CM
LFC-75F1
LMC-RP27
LTC-50HR
L60AD2DA2-CM
LFC-75HR
LMC-RP305
LTC-50M
L60AD4-2GH-CM
LFC-9F1B
LMC-RP34
LTC-75F
L60AD4-CM
LFC-CF12.5
LMC-RP43
L-TOOL-N
L60DA4-CM
LFC-CF16
LNS-CLEANKIT
LTS-03Z
L60TCRT4BW-CM
LFC-CF25
LNS-CVR-SS
LTS-04F
L60TCRT4-CM
LFC-CF35
LNS-EXTUBE-00
LX10-CM
L60TCTT4BW-CM
LFC-CF50
LNS-M12-TOOLKIT
LX28-CM
L60TCTT4-CM
LFC-CF75
LP2-BR-10P
LX40C6-CM
L61P-CM
LFC-SSKIT
LP4-BK-10P
LX41C4
L63P-CM
LFS-08F
LP4-OR-10P
LX41C4-CM
L63SP-CM
LH42C4NT1P-CM
LP4-ORG-10P
LX42C4-CM
L6ADP-R2
LH42C4PT1P-CM
LP4-WH-10P
LY10R2
L6ADP-R2-CM
LJ61BT11
LP4-WR-10P
LY10R2-CM
L6DSPU-C-CM
LJ61BT11-CM
LP4-WW-10P
LY20S6-CM
L6EC-ET-CM
LJ71C24-CM
LP4-YE-10P
LY40NT5P
L6EXB-CM
LJ71C24-R2
LP4-YEG-10P
LY40NT5P-CM
L6EXE-CM
LJ71C24-R2-CM
LP-TOOL
LY40PT5P-CM
LC06E-CM
LJ71E71-100-CM
LP-WH-10P
LY41NT1P
LC10E-CM
LJ71GF11-T2
LTC-05Z
LY41NT1P-CM
LC30E-CM
LJ71GF11-T2-CM
LTC-06F
LY41PT1P-CM
LD62
LJ72GF15-T2-CM
LTC-06Z
LY42NT1P-CM
LD62-CM
LJ72MS15-CM
LTC-08F
LY42PT1P-CM